GP 2016 Tax and Year End Updates End Mid-July
Microsoft has announced the end of mainstream support for Dynamics GP 2016 and Dynamics GP R2. This is particularly important for customers who utilize payroll, as they will no longer receive tax table updates for GP 2016 versions after that date.  The following table is taken from the on the Microsoft Dynamics GP blog, which outlines the programs for Mainstream and Extended Support Phases.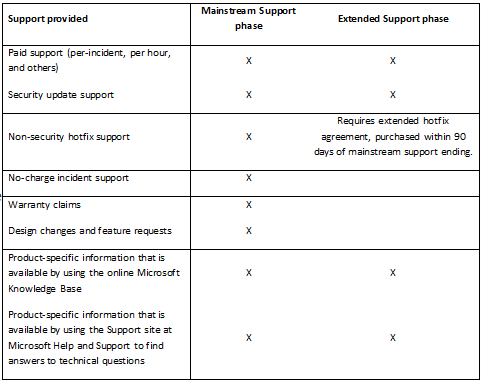 What does this mean for you?
Regardless as to whether you have payroll or not, it is always
best to keep your version of Dynamics GP in the Mainstream Support Phase. Again, if you use GP payroll, you should plan to have an upgrade by July 2021, as it is possible that CRA may release updates at that time. In past years, there have been a variety of mid-year provincial tax updates that are released typically in July. Federal mid-year changes are much less common, but of course, we are in anything but typical this year.
If you are on GP 2010 or earlier, we definitely need to get you upgraded, as your solution will no longer even have Extended Support. We recommend this never happens.
There will be a number of customer upgrades being completed between now and the end of 2021. To ensure that you get on the schedule, you should reach out now to begin the discussion. We are here to help you make sure that your Dynamics GP is ready for the future.