Microsoft Dynamics 365 CRM
Dynamics 365 CRM empowers your organization to better manage and nurture relationships with your customers.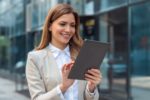 Strategically manage relationships with current and potential clients.
Microsoft Dynamics 365 CRM (Customer Relationship Management) is integrated, data-driven software that will help your company manage, track and store information on current and potential customers. Keeping client information in a centralized system gives your team immediate and easy access to the insights they need.
Dynamics CRM is the perfect solution if you utilize the Microsoft Office 365 as it integrates with Office 365 applications and Dynamics Business Central. You can also leverage LinkedIn Sales Navigator to find new sales opportunities and engage potential customers with customized asks.
What Joesoftware offers as your partner
Demonstrated experience with CRM implementations and integrations
Designing you business CRM workflows to deliver your business processes
Exceptional service and support when you need it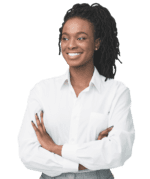 How will Dynamics 365 CRM Solutions benefit you?
Security and convenience
Manage your business on-premise, remotely or in the field with this cloud-based CRM system.
Scalability
A CRM that streamlines every day processes and can be scaled and adapted as your company grows and moves into new markets.
Robust reporting and analytics
Track organizational progress with dashboards and charts driven by Power BI.
Account and contact information
Use accounts to store information about the companies that you do business with, and contacts to store information about the people that you work with.
Collaboration
Enable Teams chat conversations within the Sales Hub and connect them to records.
"We had such a great experience working with the team at Joesoftware. They helped make our payroll processing and time management much more efficient, and shared their vast knowledge of Canadian GP. Terri and Chi Cheong were patient, accommodating and are still quick to answer our emails, even after we've implemented the new products."
Joesoftware can put a CRM solution to work for your business.
Joesoftware works with for-profit and non-profits companies of all sizes across Alberta, British Columbia and other parts of Canada. We'd love to talk with you, understand your needs and help you determine if Dynamics 365 is the right CRM for your business.
Let's get the conversation started