Marshal – Occupational Health & Safety Management Software
Track and manage your people, equipment and incidents to reduce risk and down time.
Software that helps you create a safer and healthier workplace.
Keeping employees healthy and safe is your highest priority. With that commitment comes the management of accurate occupational health and safety (OH&S) records for reporting and continuous improvement.
Marshal gives you a simple, cost-effective and flexible system to capture, track and manage your OH&S requirements. Managers can track, approve, notify and distribute safety information from a single web-based interface. You can also view Marshal's analytics within Outlook, export data to Excel or SharePoint, and integrate with Dynamics CRM, GP and SQL server databases.
Joesoftware developed Marshal so employers like you can easily translate your commitment to safety to your accounting system.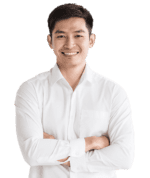 How will Marshal support your safety program?
Custom information and reporting
Marshal has customized dashboards that allow you to quickly and easily access information by location, employee or incident.
Safety Profiles by Employee
Input and document communications with employees, actions, incidents and training certifications.
Meets Alberta and NWT Safety Standards
Marshal complies with the safety standards in Alberta and the NWT, jurisdictions that have some of the most stringent safety standards in Canada.
Customized Reporting
Your safety reports can include your company logo, and you can have customized dashboards, workflows and KPI reports.
Integration with Existing Systems
Marshal integrates with your existing system, working for companies with manual or spreadsheet-based reporting systems, and for companies with sophisticated reporting requirements or complex legacy systems. Marshal integrates with Microsoft Outlook so it can be easily managed by employees.
Joesoftware can put Marshal to work for your safety program
With Marshal, Joesoftware elevates your health and safety program with improved tracking and reporting. Let's put Marshal to work for you and give your business another tool to keep your workplace healthy and safe.
Let's get the conversation started