Microsoft has released their latest Dynamics GP Roadmap which is a high-level development plan out to 2020. Along with some improvements and enhancements being planned over the next two years, there is a whole NEW area of capabilities driven by their new Intelligent Edge platform!
Note: GP2018 R2 is scheduled for release on October 1, 2018.
Intelligent Edge
Intelligent Edge is designed to bridge Dynamics GP, which is largely an on-premise solution, to the Intelligent Cloud through Dynamics 365 Business Central. In other words, Dynamics GP will have access to all the built-in capabilities of Business Central which includes:
Artificial Intelligence (AI) and Machine Learning (ML) based analytical capabilities
Power BI visualization and reporting capabilities
Through PowerApps and Flow, the ability to create powerful mobile applications
Data access and storage through Common Data Services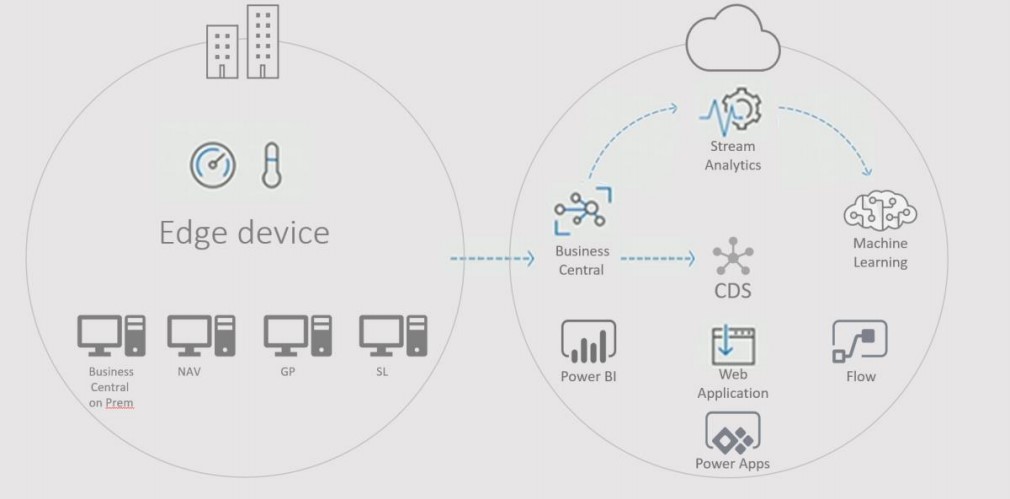 Intelligent Edge Illustration (Source: Business Applications Release Notes)
In this illustration, think of Dynamics GP as the Edge device. GP customers will connect to an instance in the Intelligent Cloud through Business Central, at which point company data will be replicated in that environment. Once in the Cloud ecosystem, the application usage is hugely powerful and versatile. This will dramatically improve data-driven insights and reporting capabilities, as well as enabling access through mobile devices. The release of Intelligence Edge is slated for October 2018.
There will be much more to come on the release of Intelligence Edge and its compliment of Dynamics GP, and we will share as it becomes available. In the mean time, you should feel good about Microsoft continuing to build a solid future for Dynamics GP and how they are incorporating it with their world-class technologies.