Microsoft Dynamics GP
Dynamics GP is an on-premise business management solution that gives your small and mid-size business powerful data and information to help you make critical business decisions.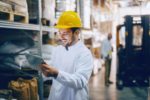 Take advantage of an ERP system that drives business growth.
From financials and human resource management, to manufacturing and operations, Microsoft Dynamics GP connects every part of your business so you can optimize performance and make smart and timely business decisions.
Dynamics GP has been a core Microsoft ERP product for more than 25 years. It's robust and reliable, and its functionality can be further extended with the wide range of third part add-on applications that have been developed over the years.
What we offer as your partner:
Demonstrated experience with GP implementations
Build GP solutioning so it is a perfect fit with your business
Your trusted advisor and exceptional support and service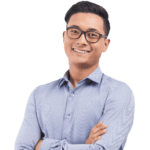 How will Dynamics GP benefit you?
Security and Stability
Manage your business on-premise by hosting GP on the servers you maintain. You can also access cloud hosting through third-party Infrastructure as a Service (IaaS).
Stay On-Time and On-Budget
Monitor critical business data dashboards and performance measures customized to your business.
Human Resources Management and Payroll
GP integrates human resources and payroll into your ERP, allowing you to better manage your people and payroll processes.
Robust Reporting and Analytics
Better understand your cash flow with artificial intelligence forecasting and customized performance reports.
Financial Management
A segmented account structure allows you to manage your financials for increased productivity and improved financial accuracy.
Enhanced sales and customer service
Improve your ability to identify the best sales opportunities. GP can be integrated with Dynamics 365 CRM for increased sales power.
Joesoftware is ready to go to work for you.
Joe works with for-profit and non-profits companies of all sizes across Alberta, British Columbia and other parts of Canada. We'd love to talk with you, understand your needs and help you determine if Dynamics GP is the right ERP system for your business.
Let's get the conversation started