Dynamics GP Project Accounting
Access and track accurate, real-time data on your project budgets and costs to improve your bottom line.
A powerful tool for organizations that operate on a project basis.
Dynamics 365 GP Project Accounting gives you control over project costs, budgets and execution, ensuring your business uses its resources most effectively.
By integrating your financials, inventory and accounts receivables, GP Project Accounting brings greater accuracy and efficiency to your projects. It's this kind of insight and control that helps you to maximize the profitability of your business.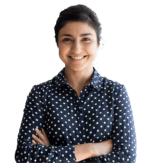 What are the features of GP Project Accounting?
Budgeting
Create detailed budgets for each project, and budget by quantity, profit amount, unit of measure and more.
Contracts
Easily create new contracts and projects, and enable greater control over the costs and budgets of multiple projects at once.
Employee Expenses
Assign employee expenses to particular projects, and automatically transfer the expenses to accounts payable for reimbursement.
Inventory Costs
Properly assign inventory costs to the right project.
Project Billing and Expenses
Track costs and the status of a project, bill time and materials as a project progresses, and customize your invoicing.
Revenue Recognition
Automatically recognize revenue, whether based on time and materials, or on fixed price percentage of completion by costs or units.
Timesheet Management
Capture employee and contractor labour and overhead costs, and monitor the allocation of resources to improve your productivity.
Project Reporting
Achieve real-time reporting on completions, variances and other KPI's to allow you to make timely, accurate decisions.
Joesoftware has the Project Accounting experience your business needs.
Joesoftware is ready to put GP Project Accounting to work for your project-based business. We take the time to understand your business and we'll make sure GP is customized and configured to your needs.
Let's get the conversation started