Joesoftware is celebrating over a decade of advancing our Penny self-service software by announcing the new release of Penny 5.0. Penny has evolved significantly over this time and we are thrilled to offer Penny 5.0 with some of our most sought after user, management and administrator improvements.
Continuous improvement is an important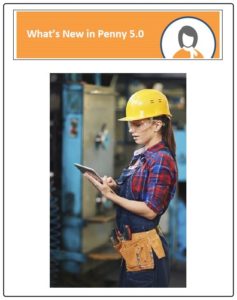 mantra for Joesoftware, and this is nowhere more evident than seen through the evolution of Penny. Customer feedback is at the core of our improvements, with Penny 5.0 being a milestone version that addresses some of the most sought after developments in core areas of timesheets, leave requests, reporting, manager capabilities and enhanced administration. A complete list of the Penny 5.0 enhancements can be found in "What's New in Penny 5.0".
Some customers have already completed their upgrade to Penny 5.0 and many others are currently engaged in the process. If your company is ready to do more with your Penny solution, we're ready to help you get it done!
To book your upgrade, please contact Sheila@joesoftware.com.