Penny – Employee Self-Service Software
Spend fewer hours tracking employee hours with more efficient management of employee time and payroll.
Improve how you track and schedule employee time.
Penny gives your employees easy, intuitive access to their payroll information with this simple, web-based interface that integrates with Dynamics GP for Canadian Payroll and other third-party add-ons.
With Penny, employees can track their hours, see their pay information and find and update their information, 24/7 and from anywhere in the world, eliminating the need to contact your HR department. Administrators have an easy, direct route to update information and track employee time and leaves.
Joesoftware created Penny to give employers and employees an easier and more efficient way to manage employee time, payroll and scheduling.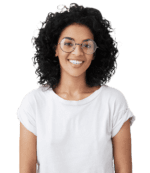 How will Penny support your business?
Simplify Payroll Management
Employees can manage their own timesheets or have delegates, like an administrative assistant, enter the information on their behalf.
Customized to your Business
You can customize and configure Penny to streamline your HR workflows. Integrate add-ons and other punch clock and project accounting systems to better meet your needs.
Seamless Integration with GP and CRA
Penny is built to work with Canadian Payroll for Microsoft Dynamics GP and meets Canada Revenue Agency requirements.
Advanced Time Tracking
With e-Timeclock and Timesheet Template customizations, you can simulate punch-in and punch-out tracking, and track time by department or project.
Manage Employee Leave
Penny features a leave-management system that allows employees to see and manage vacation entitlements. Managers can see and manage leave balances and request for leaves.
Access through Mobile Devices
Penny is optimized for mobile devices allowing employees to see their pay advice stubs and T4s and enter timesheet information online, from anywhere.
Joesoftware can put Penny to work for you.
Joesoftware built the Penny software in response to what we heard from clients big and small. We're ready to put Penny to work for you and your employees and bring greater efficiency to your time and leave tracking.
Let's get the conversation started