Power Platform
Analyze data. Build and automate solutions. Transform your business.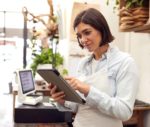 Power Platform will ensure you to get more out of your Dynamics investment.
Power Platform is a unified platform of low-code tools that spans Dynamics 365 systems as well as Office 365, Azure, and other standalone applications. Even if your team has limited coding ability, the platform helps you easily build and code cost-effective solutions.
The Power Platform also includes a suite of powerful tools for professional developers that seamlessly integrates a rapid application development platform built from ground up to tightly integrate with the capabilities of Azure.
Joesoftware will put Power Platform to work for your business
Joesoftware and Power Platform will help your business maximize your technology investment.
Let's get the conversation started