Power Automate
Eliminate repetitive, manual tasks with automated workflows.
Improve your efficiency and boost your productivity.
Power Automate allows you to create automated processes between your favorite apps and services to synchronize files, get notifications, collect data and more.
This intelligent, cloud-based solution creates chain reactions so that repetitive, manual, and time-consuming tasks are accomplished without human intervention.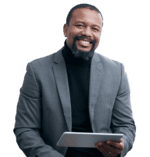 How will Power Automate benefit you?
Boost user productivity
Quickly and securely automate tasks and put intelligent workflows to use with minimal effort.
Seamless integrations
Using pre-built connectors, users can build time-saving workflows that can do anything from individual tasks to large-scale systems.
Cloud-based integrations
Integrations can make data loss prevention, identity and access management services cloud-based.
Built-in AI capabilities
With the ability to automate time-consuming manual tasks with built-in AI capabilities, there's more time to focus on strategic, high-value opportunities.
Examples of Power Automate
Automated flows:
Flows that trigger based on certain actions and events
Triggers can be related to emails, social media, leads/opportunities, and more
Triggers create tasks for users based on email subjects, lead actions, etc.
Copy, filter and import data between locations
Scheduled Triggers:
Run Flows that recur at specified times, by date, per day/hour/minute, time interval
Automate actions like sending an email, scheduling a meeting, syncing data, etc.
Button Triggers:
Run repetitive tasks with the click of a button
Initiate flows anytime, anywhere with a mobile device & app
Save time & avoid errors
Shareable with other users
Joesoftware and Power Automate will fuel your efficiency
Joesoftware and the Power Automate can improve your business operations and processes with the increased automation of manual tasks.
Let's get the conversation started